Ordering Information
---
Due to recent changes implemented by Master Card, we are no longer able to accept non face-to-face orders should this be your preferred form of payment. All orders processed via Master Card MUST be in our retail store only. Sorry! No exceptions.


Please contact our retail store directly for acceptable forms of payment in the event that you are unable to visit us in person.We may be reached at 727.259.2447 Monday through Saturday from 10:30 AM to 7:00 PM EST.


This website is merely an online catalogue. We have not implemented a shopping cart due to volume and nature of our sales and inventory and in order to maintain a better relationship with you, our customer.

You may be assured that whether you stop by our store in person or make an inquiry that we will have what you are looking for in stock. Period. Unlike other sites, we do not list cigar lines that we either are not authorized retailers for or do not inventory!
All prices are subject to change and
inventory is subject to availability!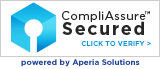 HOME | ABOUT US | CIGARS | PIPES | PIPE TOBACCO | ACCESSORIES
OUR LOCATION | EVENTS | ORDERING INFORMATION | CONTACT US | SPECIALS
JM Cubed, Inc. 2018. All Rights Reserved.